Logistics Careers
More Answers From Logistic Professionals
Did You Know?
Logistics jobs are expected to grow a dramatic 28% over the next decade due to the growth of eCommerce.
Career Overview
What Is Logistics?
Logistics is a broad and comprehensive field that offers careers in business management, warehousing, transportation, and the military. It looks at the movement of resources to areas/places where they are required. Logistics plays a major role in many industries where efficient, effective delivery systems are crucial. Put simply, logistics manages the flow of resources from point of origin to final destination.
Logisticians oversee activities that include purchasing, transportation, inventory, and warehousing. They also direct the movement of a range of goods, people, or supplies. They may get certification through the APICS or the International Society of Logistics (SOLE).
What Is Supply Chain Management (SCM)?
Supply chain management (SCM) is the broad range of activities required to plan, control, and execute a product's flow. It enables enterprises to source the raw materials or components needed to create a product or service.
Logistics and supply chain management are similar, but both include distinct and separate activities. Supply chain management comprises all aspects of a product cycle from origin to end user. Logistics, however, relates to one component of a supply chain, such as product movement.
Skills Needed in Logistics and Supply Chain Management
To work in logistics or supply chain management, you'll need a highly developed and proven management capacity, in addition to the other skills listed below:
Time Management: Time management and logistics go hand-in-hand, and is the key to successfully managing the flow of items through supply chains.
Leadership: Strong leadership is the key for any organization to thrive, especially in logistics and supply chain management.
Critical Thinking: Using logic and reasoning to identify the strengths and weaknesses of alternative solutions, conclusions, or approaches to complex problems goes a long way in achieving success in the logistics industry.
Complex Problem Solving: The ability to think critically and creatively, and to be analytical, methodological, and innovative in approaching problems is a crucial skill needed for success in the field.
Source: LogisticsDegree.net
What Can You Do With A Logistics Or SCM Degree?
Logistics professionals examine the steps between turning out a product and delivering it to the public in the most effective way. Graduates typically go on to work in logistics and supply chain management for a company. Below we've outlined the different areas in the logistics industry and the careers available in each of them:
Operations management is the ability to maintain and/or continually improve the daily operations of a business using analysis and management skills.
Types of Jobs
Operations Managers; Maintenance and Service Superintendent; Operations Research Analyst; Distribution and Warehousing Manager
Project management is the discipline of planning, organizing, and managing resources to bring about the successful completion of specific project goals and objectives.
Types of Jobs
Team Leader; Project Manager; Business Unit Head; Engineer; Construction Manager/ Site Manager; Distribution Manager
Industrial engineering looks at the simplest way to structure work in order to maximize efficiency. Industrial engineering graduates often move into management, as they are often involved in ergonomics/work design to improve the work environment.
Types of Jobs
Industrial Engineer; Cost Estimator; Industrial Production Manager; Management Analyst
Related Careers
If you're interested in career opportunities related to logistics, below is a list of occupations with job duties that are similar to those of logisticians and supply chain managers:
Management Analysts: Management analysts propose ways to improve an organization's efficiency, and advise managers on how to make organizations more profitable.
Operations Research Analysts: Operations research analysts use advanced mathematical and analytical methods to help organizations investigate complex issues, and identify and solve problems.
Industrial Production Managers: Industrial production managers oversee the daily operations of manufacturing plants, and plan the activities used to create goods, such as cars, computer equipment, or paper products.
Cost Estimators: Cost estimators collect and analyze data in order to estimate the time, money, materials, and labor required to manufacture a product, construct a building, or provide a service.
Purchasing Managers and Purchasing Agents: Purchasing agents buy products and services for organizations to use or resell. Purchasing managers oversee the work of buyers and purchasing agents.
Logistics Career Outlook
With globalization making even the furthest reaches of the globe more and more connected, now is a great time to be looking into the field of logistics. According to The Bureau of Labor Statistics, employment of logisticians is projected to grow 28% over the next decade. This is projected to be one of the fastest growing occupations, due to the anticipated need for logistics in the transportation of goods in an e-commerce focused global economy.
Above is a geographic profile of the states with the highest employment level in this occupation. You'll notice that many areas across the country employ a high concentration of logistics professionals (source: BLS.gov: Occupational Employment And Wages: Logisticians, data for May 2017).
Job Titles in Logistics
Technically, the proper title for a logistics professional is logistician. However, because it is such a broad field, supply chain managers, industrial engineers, cost estimators, production managers, project management specialists, operations managers, procurement managers are all commonly referred to as logistics careers and are filled with people with a logistics degree.
Job Duties
At a high level, Logisticians analyze, design, manage and coordinate an organization's supply chain, the system that moves a product from supplier to consumer. Logistics professionals manage the entire life cycle of an organization's product, which includes how the product is acquired, allocated, and delivered.
Logistics Certification
Although not required by most employers, certification can demonstrate professional competence and a broad knowledge of logistics. Logisticians can obtain certification through the (ASCM) Association for Supply Chain Management or the International Society of Logistics (SOLE). To become certified, a logistics professional typically needs to meet education and work experience requirements as well as pass an exam. Additionally, there are several certifications available from the Defense Acquisition University (DAU). These certifications are required to work for Department of Defense acquisitions.
What Our Experts Say About Logistics Careers
One thing I love is the constant opportunity for growth and for learning, and also at that same time that no day in the job is the same.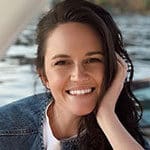 Any job within supply chain is going to be tasked with finding ways to optimize, save money or decrease risk to [the] supply chain. A data or global supply analyst or material or demand planner … are the most common starting jobs.
The ideal personality is efficiently minded, wanting to find efficiency in different processes and products in their everyday life… someone who doesn't mind looking at data, looking at the mistakes and saying, how can we fix these mistakes rather than just leaving them?